Oct. 12, 2019
All Metrolink inspectors will wear a body camera to record live footage on the tram system as part of a crackdown on anti-social behaviour.
Transport bosses are also rolling out new high visibility digital signs warning troublemakers they are on CCTV.

The new measures are aimed at reassuring passengers, sending a clear message to would-be criminals, and slashing crime and anti-social behaviour on the beleaguered network.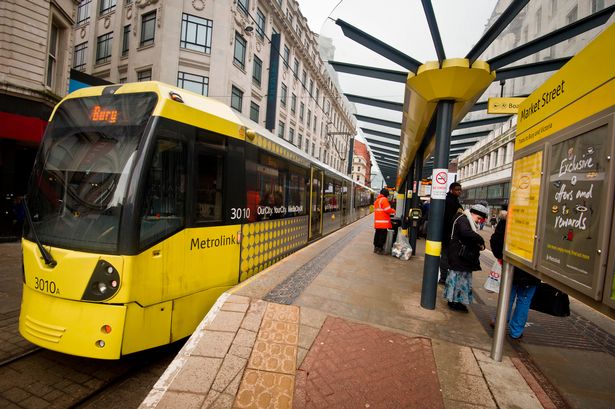 The resulting footage will be usable in criminal investigations and provide evidence for prosecution.
The body cameras are already worn by Metrolink's TravelSafe officers - the security team dedicated to the network.
But this is the first time every passenger-facing staff member will follow suit, says KeolisAmey, the Metrolink operator.
The M.E.N. revealed this week that the Metrolink network had been attacked 1,200 times in the two years to January 2018.
Yobs have hurled missiles, vandalised trams and stops, committed arson, smashed windows and harassed and assaulted staff – at times causing serious injury.
The shocking number of incidents have prompted calls from councillors for full-time guards on trams.
But Metrolink bosses say there is no evidence this would be effective - and have instead introduced a raft of measures, including the new body camera.
The footage will also aid them in stopping fare-dodgers and to care for customers.
The new signage, meanwhile, will remind passengers there are 2,000 cameras on trams, stops, at park and ride sites and cycle hubs - and in the depots.
The signs are portable and will be used to target hotspot areas - like Oldham, Rochdale and the Airport line - and complement the work done by security staff.
Chris Jackson, service delivery director at KAM, said research showed body camera promote confidence and provide bankup in confrontational situations.
He said the knowledge of being films 'moderates behaviour' and can de-escalate situations.
They are also continuing their work with schools and other organisations to tackle the 'root cause' of the problem.
Bev Hughes, deputy mayor for policing and crime, said it was important for people to travel without being intimidated or feeling concerned about the behaviour of others.
She said the measures sent the message to criminals or those behind antisocial behaviour that they were 'always watching'.